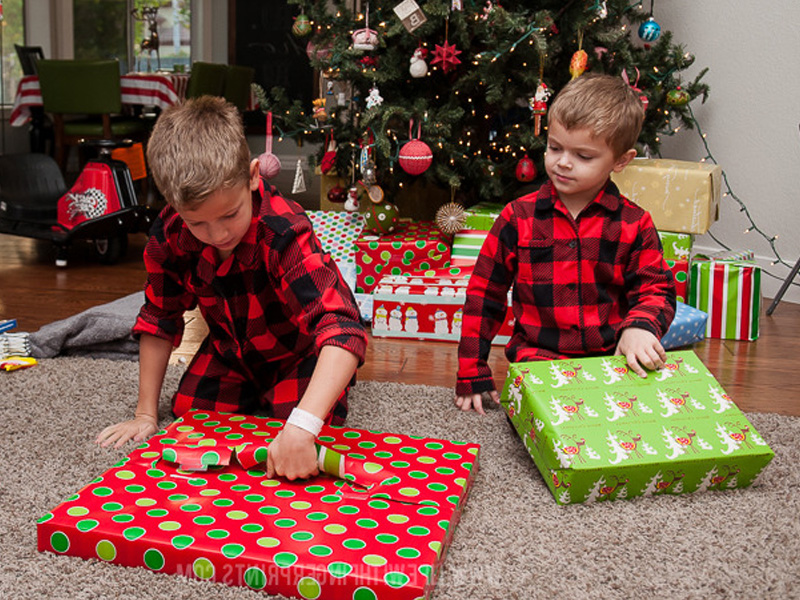 5 Christmas Surprise Ideas for Little Ones
Whether it's running to find anticipated presents on Christmas morning or simply spending time with loved ones, we all have special memories from our youth of this special day. Now with your own children, it's up to you to continue that tradition of Christmas cheer. While this may seem insurmountable, fret not, because here is a list of various things you can do to impress your little ones. Don't be afraid to try your own ideas, this list is just a good place to start. So with out further adieu…
What to do on Christmas morning?
On Christmas morning wake up an hour or two before your children. Then stealthily head to the kitchen and make a fresh batch of cookies, pastries, or whatever you have on hand. Nothing is more memorable then the smell of freshly baked goods on Christmas morning. This will be a surefire way to ensure your children wake happy and refreshed. Who has ever woken up angrily to the smell of cookies?
Put on festive music
Now that we've covered the olfactory department, putting on festive music will also impress your little ones, but don't make it too loud (or do, it's up to you!). A subtle background track on this special day will continue to impress and surprise while spreading the Christmas atmosphere.
Stocking Stuffers
If you haven't already, stuff your children's stockings with small toys, candy, and anything else they might like. Be sure to place or hang them near a mantel or wall, so your children can see the full weight of it. Leave some items spilling over the top, but leave most of it a surprise. They will love rummaging through to the very bottom of the stocking.
Place Presents under the Tree.
If you have one or two more gifts, don't forget to put them under the tree. Gift wrapping is optional. That way your children will instantly be ecstatic. But don't forget to arrange the rest of the presents in the most picturesque way. If there are more presents to set out, then this will be the first place your children will look, so it's best to make sure the area looks presentable (pun intended).
And Lastly
Don't forget to take a bite or two out of the cookies you left out for Santa. You may have to point this special detail out for your extremely small ones, but the magic and cheer of this simple gesture will be something they remember well into adulthood.
Hopefully, this list gave you some simple ideas to make a memorable Christmas morning for your children. Sometimes the simplest gestures go a long way. Happy Holidays.