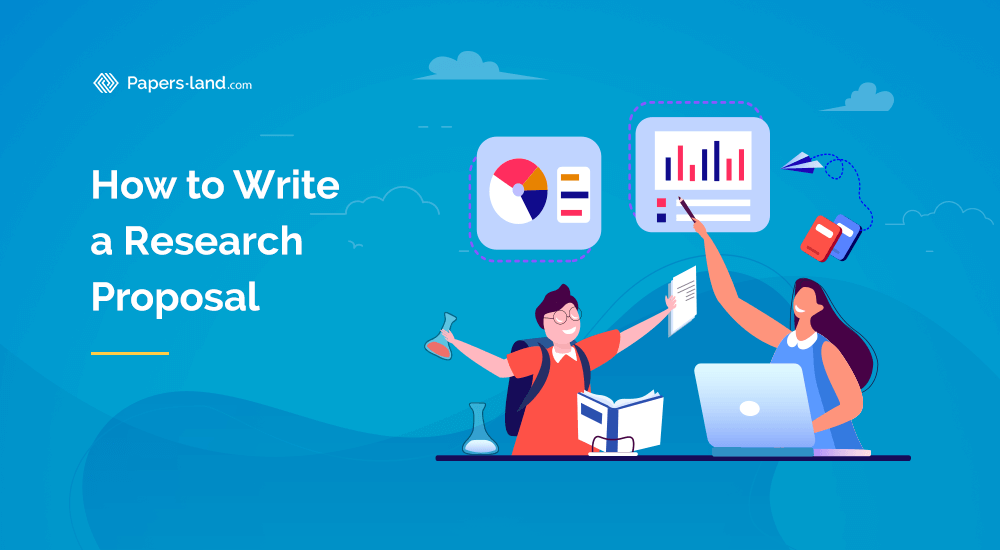 Find Out How to Write a Research Proposal
You may be confused about how to write a research proposal even you are a graduate student. Do you ask why? It Is due to the fact that few of us think about its aims and meaning. This article provides you with a strict definition, best tips, and students' life hacks on how to write an A research proposal quickly.
What is a Research Proposal?
Ask your roommate – What is a research proposal? – and you will hear nothing. It is because we always try to remember definitions and cannot recall them when it is necessary. Therefore, we feel insecure and cannot give a straight answer. Now, you have a great chance to change it.
Writing a proposal paper means writing a preface to your further scientific research aiming to show all the advantages of your piece of paper. It is a very clear definition because research proposals can be different. That is why we may be frequently confused about its direct meaning.
Depending on whether it is library-based (based on library authoritative and reliable resources mostly) or field-based research (based on experiments, gathering, processing, and comparing data mostly), the aims of your research proposal may be completely different. However, the most common and widespread goals of each research proposal are:
to get financial support. Often, we are looking for some scholarships and grants to run our research successfully. Writing a proposal paper is the best way to demonstrate the general idea and uniqueness of your project that needs to be sponsored.
to show its topicality for society. Nowadays, more and more research papers are dealing with important social problems proposing well-considered scientific ways of improving to big companies or local authority. In this case, your research proposal aims to persuade them that your research paper will be handy and relevant to current issues.
Of course, we cannot forget about the so-called academic part of writing a research proposal. All professors highly recommend writing a research proposal for a few reasons:
writing a proposal paper allows you to examine and structure your methods and approaches you are going to use further on.
writing a proposal paper challenges your research paper topic and allows you to say whether you are competent enough, as well as have enough resources and materials to run this project.
writing a proposal paper will enable you to dive into your research paper and improve your professional soft and hard skills.
Writing a Research Proposal
The approach to writing a research proposal may be different. However, we highly recommend you using a five-step structure.
Think in advance. Be sure that you have enough time to go through all the materials and resources you need. Ensure that you know all deadlines, requirements, and peculiarities of your written assignment.
Pick up a good topic. Remember that a good theme means not just when you have easy taken or open materials and resources. Choose the one fits particularly you. If you are not interested in what you are writing, you will not enjoy the process and even the research paper will be of low quality.
Search for the data. This step requires a lot of time and efforts. Thus, be ready to find, compare, and collect all the necessary materials and resources for your topic.
Elicit your thesis. Make your thesis attractive, short, and informative. Engage your audience or prospective sponsors with rhetorical questions or controversial statements.
Reliable sources. Ensure you have enough time to gather and present all the reliable references you used for writing. It has a significant impact on the professors and sponsors since it demonstrates how deep your research paper is, how many previous authoritative and competent books and pieces of research you have got acquainted with.
Research Proposal Format
Having the appropriate research proposal format means having advantages. There are some common points you should mention in your research proposal.
Indicate the time, place, and field of your research paper. It looks like a short description of your research object, subject, and keywords.
Ensure that you have a well-structured text. Ideas should be logical, coherent, and clear. Each paragraph should have at least one thesis and at least one argument.
Grammar does matter mainly when you write a scientific piece of paper. Ensure that you have enough time for proofreading.
The scientific piece of paper does not presume complicated and unknown words. Get rid of too mind-boggling words and lexicon. Make your sentence easy-reading and informative. The narration of your story should stay objective with strong persuasive language in argumentations.
Get rid of long and complex sentence structures. Be precise and accurate.
Research proposal format requirements (ask your professor), or in other words, parts of a research proposal:
The title – one or two short sentences.
The abstract – a preface of your research proposal, issues you are going to discuss in this paper.
Historiography – represent the most authoritative and reliable thoughts on this problem nowadays.
Put the research question – may have different forms, including questions or statements.
Description of methodology – explain your methods and approaches, mainly according to your issue.
Explain the relevance and impact of the paper on improving people life.
List references to convince your readers that you are competent enough.
Research Proposal Outline
The following elements contribute to a top-notch research proposal outline, which is a mandatory requirement for writing a research proposal paper:
introduction – short preface
main body – the central part of ideas and arguments
literature review – considering the previous research results on this particular problem
research design – presenting approaches and methods
conclusion – showing your results and findings
references – list sources and materials
All of them are typical of all kinds of research proposal and papers.
Use these tips on how to write a research proposal and become an A student. Feel free to find expiration for research proposal topics ideas on the vast expenses of the Internet. Besides, there you can also find a brilliant research proposal example and learn more about research proposal formatting.