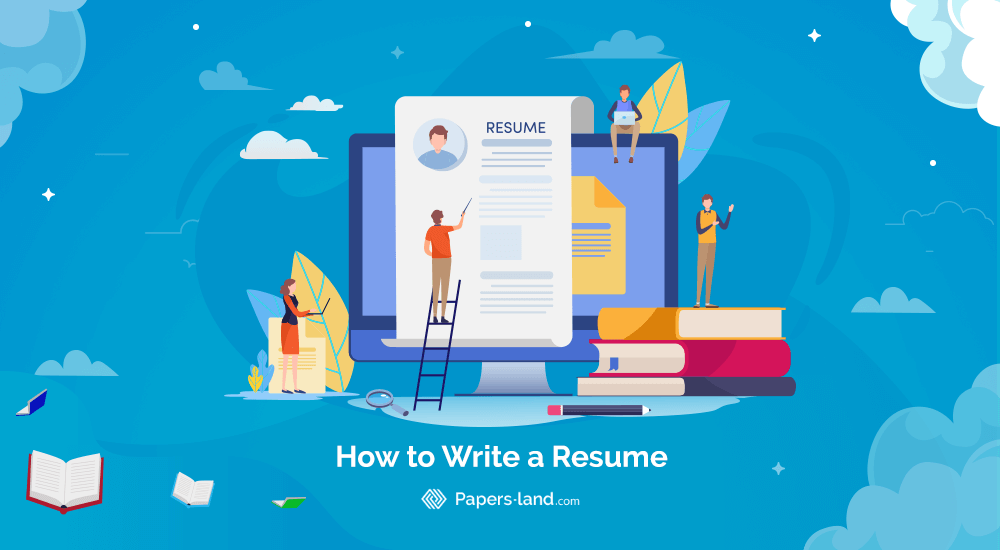 Handy Tips for Writing Resume
Experts say that there are two ways to write a resume: the right one and the wrong one. Moreover, when writing a resume you should also count with the state and feelings of the employer who will be reviewing your CV and tons of resumes from other applicants.

Make sure you do it properly, so the HR manager of the company you're addressing doesn't faint or feel stressed when reading your resume. How? You'd ask, and here is our answer.
Tips How to Write a Resume
As a person who went through millions of resumes in my career, I can tell you for sure that there are a few obligatory things that should be taken into account by you, such as a resume structure, language, format and other important details. So if you do not want your resume to end up in the trash can, browse through these useful tips.
Font
The font you chose for your resume is important – it should be classic, professional, and easy to read, so it gives your reader a positive reflection of your personality. Some good fonts can be Arial, Calibri, Helvetica Neue, and Abadi. Your name should be in a larger font than the rest of the text on the page.
Formatting
The text should be of the same font, color, and size. As for the resume structure, it should include certain categories, such as Name, Contact Info, Skills, Work Experience and Education, and it should list the references in the end.
Look also: What Your Resume Should Look Like in 2021
One Page
One of the important resume writing tips to keep in mind: try to make you resume as short as possible – preferably one page only. This makes it easier to read and saves the time of the HR manager. Believe me, he will be grateful to you for that.
Both for entry- and mid-level specialists, a one-page resume is acceptable. If you have extensive skills, achievements, and experiences, and cannot fit them on one page, you can write two pages. Three- or four-page resume can be written only by academics with publications or senior executives. Below, you will find a brief description of each resume type. Use these tips for writing resume and you will reach the expected outcome.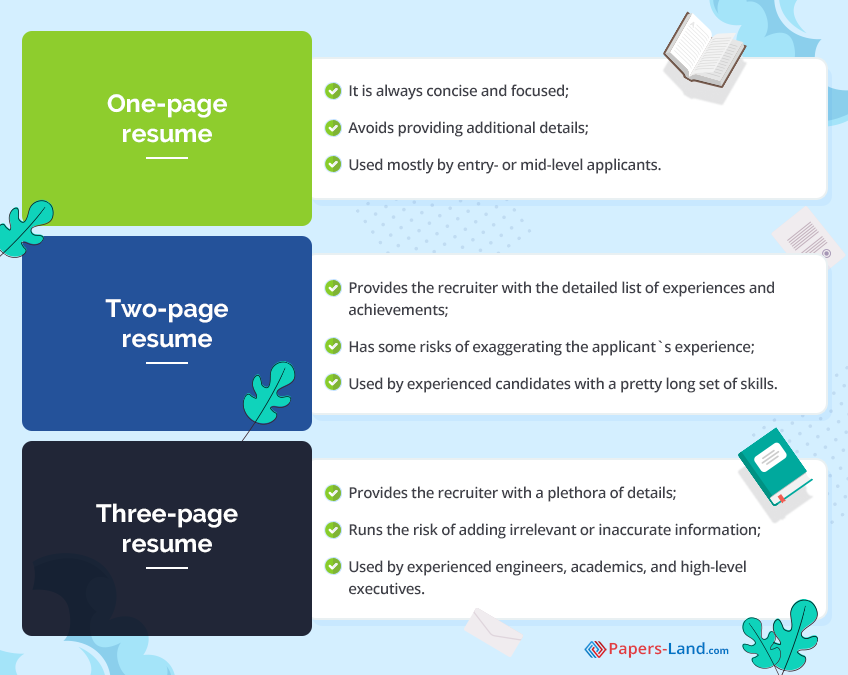 Relevant
Your resume should be personalized for the position you apply. If you're looking for a job in the sphere of fashion, exclude info about your working experience as a waiter.
No Pictures
Don't add photos of yourself in your resume. It's better to include your LinkedIn profile, so the potential employer can look it up if necessary.
Contacts
Include all the possible ways the HT manager can get in touch with you at the top of your resume. There should be your name, email, phone number and mailing address.
Cover Letter
Write and attach a relevant and eye-catching cover letter where you inform your potential employer about your interest in the position, your excitement and reasons why you are a good candidate. Your cover letter should include the important details, such as the HR manager's name, company name, as well as references to job requirements that make you the perfect candidate for the position you pursue.
Efficient Suggestions on How to Write an Impeccable Resume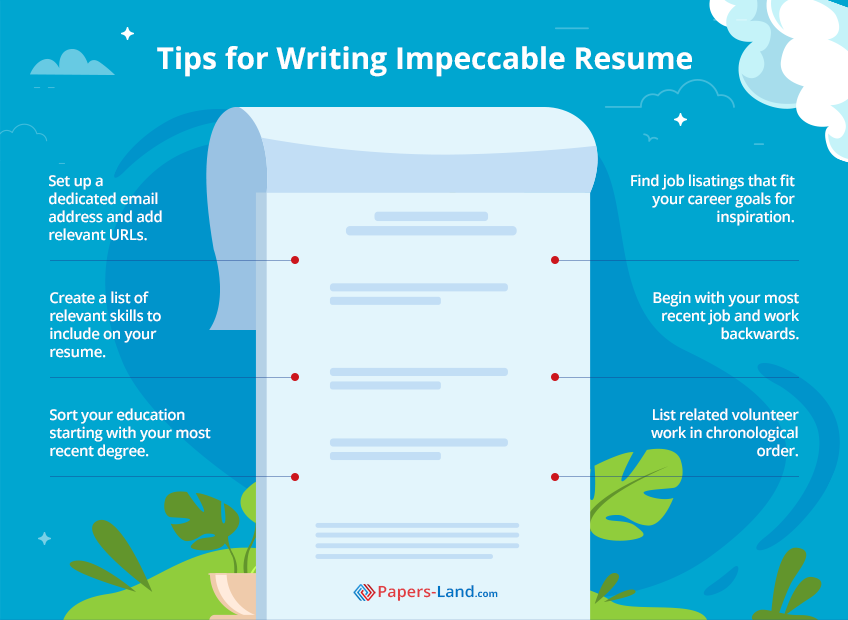 Hope these resume writing tips will do the best for you and help you get your dream job!
Review Good Resume Samples!
When working on your resume, you might want to study the great resume samples necessary for boosting your writing inspiration. Of course, there are many takeaways of this strategy, but we recommend you focus on the following ones:
Make your resume easy-to-read. When it comes to writing a resume, simplicity is the key to success. If you look through the resume samples, you will see that all of them are pretty simple and straightforward. This is because the recruiters do not have the time to read lengthy papers. Besides, to make your text more readable you need to use an accurate font;
Make your resume brief. When checking the resume samples, you will see that a vast majority of these documents are short and straight-to-the-point. You need to include the most relevant and accurate information about you and your experiences because it will help your recruiter to learn the most important information about you. Thus, they will find it easier to understand if your candidacy fit their job position or not;
Include numbers. When checking the resume writing examples, you will see that their authors introduce important information in the form of numbers. Numbers help the recruiter understand your value as an employee better.
When using the resume samples written by other people, you should not copy-paste from these documents. Also, you need to avoid using them as templates as their primary goal is to teach you how your resume should look like.
10 Resume Mistakes and How to Avoid Them
Having information about the common resume mistakes, you will definitely learn how to make a good resume.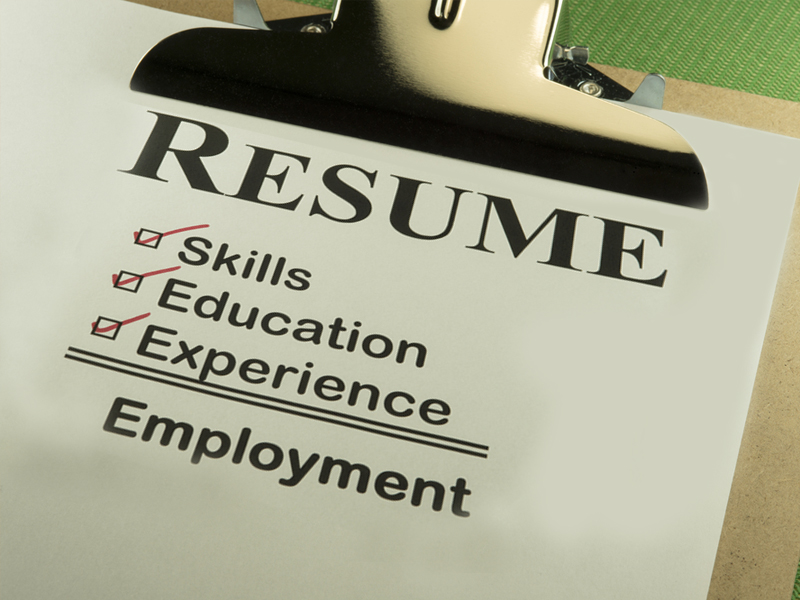 Giving too vague employment dates.
It is recommended to use a chronological format with an emphasis on results for the past three-seven years. A lot of candidates, especially the ones with sufficient experience, are required to keep their resumes pretty short. Remember that most of the details you mention in your resume should refer to the recent time frames so that the recruiter could have the actual information on your skills, accomplishments, and responsibilities;
Not paying enough attention to the inconsistencies.
Nowadays, hiring managers actively use social media platforms like LinkedIn in order to check the accuracy of details provided by the candidate. If the dates you mention in your resume and the dates in your LinkedIn profile do not align, it will reduce your chances of getting a positive reply;
Inability to identify and delete the work experience that is not relevant.
Many people tend to commit the same mistakes in their resumes including the work experience that is not relevant for this particular organization. Creating the perfect resume means making it customized. It means that your resume should perfectly fit the job offer. For example, if you are applying for a technology job, mentioning that you were a Subway artist for six months is not appropriate;
Making claims without supporting them with good evidence.
If you are stating something, you should support it with measurable evidence. For instance, if you state that you know how to increase sales, make sure to support these words with strong evidence;
Including the skills that are too obvious.
It is great if you are a Microsoft Word or Excel user. However, you should not include these skills in your resume because all applicants should have a good knowledge of Microsoft Office. Instead, you need to focus your attention on your knowledge of the more advanced skills such as knowledge of Salesforce, SQL, Adobe Creative Suite, etc. We assure you that these skills are much more attractive for your potential employee;
Making the design of your resume too intricate.
Your resume should have a pretty simple and clear layout because your main goal is to make it easy-to-read. Many people commit the same mistake making the design of their resume too sophisticated. Your hiring manager should find the information they are looking for in just one-two seconds;
Listing your education achievements at the top of your document.
Nowadays, recruiters pay close attention to the skills and achievements of the applicant. Although your education is also important, it should not appear at the top of your resume;
Including information about your hobbies.
If your hobby does not relate to the job position you apply for, make sure not to mention it in your resume. It is one of the main tips for writing resume;
Saving the resume in the outdated file format.
If you save your resume in the outdated format that cannot be opened, you will fail your application. Most probably, the recruiter won't ask you to resend your document in a readable format;
Name the file incorrectly.
People often give weird names to their resumes such as "Revision5_resume" or "Resume2019." If you want to get a good response from the hiring manager, you need to do everything properly.
Where to Get Professional Resume Writing Help?
If after reading our tips for writing resume, you still have no idea how to write a resume and want to hire a professional writer, who will do it instead of you, do not waste your time and contact our professional resume writing service. Having vast experience in writing resumes, we will provide you with an impressive piece that will bring you the best outcome.
Some people may think that buying a resume can be a waste of money; however, you should understand that your resume makes the first impression about you. Thus, it should be flawless. Buying your resume here, you can be sure that it will be written from scratch using your format resume template. Please, note that we can either write your resume from scratch or edit the document you already have.