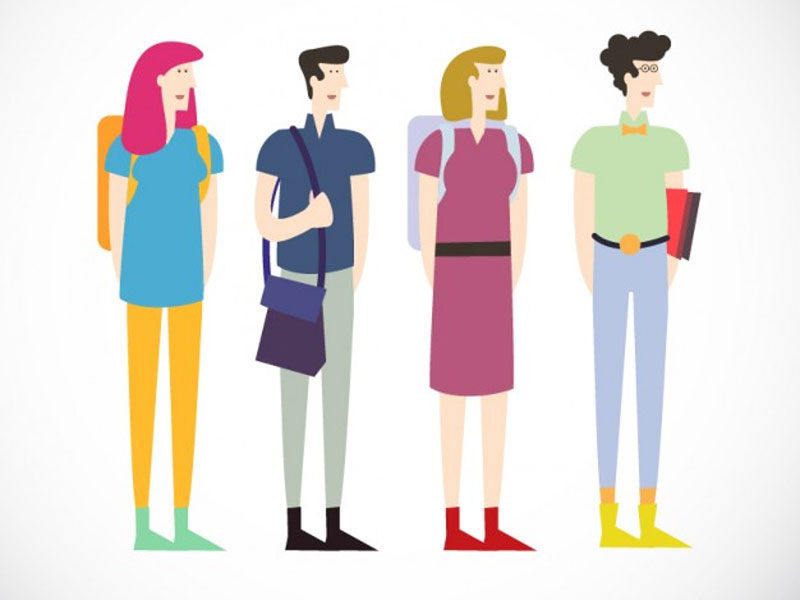 It's already August, the summer is almost over, so what to do next? Of course, you'll have to prepare for college. Especially if you are a freshman.
Tips for College Students

Before you start packing up for college, check out a special list of stuff you should remember to take with you. It will make your life much easier. Below are some of the most important things to do before the school starts.

1. Roommates Coordination
Contact your roommates to discuss some dorm essentials before going back to campus. Think of the things you are planning to bring, otherwise you might have two identical bookshelves and no carpet in your room. You can even do it online using Google. Just create a list of items and highlight who has to bring each of them.
2. Contact Your Friends
If you've been away for a while and didn't get in touch with your friends, do it now! You have probably missed them, so drop a message or just call.
3. Lists
Create a couple of lists for you not to miss anything. You can do it on your iPhone, laptop, or in your notebook and divide your lists into categories: dorm essentials, study necessities, clothes, etc. See what you already have and what it still needed.
4. Shopping
I'm sure that college shopping is going to become a good August tradition for you. What you'll definitely need is some clothes, like cardigans and jeans, a pair of shoes, notebooks, and décor for your room in the dorm.
5. Know Your Schedule
Make a schedule and put it on your wall. There, you can write down your plans for studying and free time while in college. It works, trust me.
6. Textbooks and Syllabi
Before the school starts, you should get your learning accessories ready: check the book lists at the college website and your emails for any information from your professors. College shopping can also help you get the best deals on buying textbooks.
7. Fitness Plan
Make a plan of workouts in college. This will help you stay fit and feel better.
8. Room Cleaning
Make sure not to leave your room at home in a mess after you leave for college. Clean it!
9. Food and Meals
If you are for healthy food, make a plan of what you are going to prepare at the dorm and a grocery list of what you are going to buy.
10. Wardrobe Check
Make sure that the clothes you are going to take with you fit the season and the weather. If you're going to Florida or California, you will not need any booties of course. However, they might be just what you need if your campus is in Michigan or New York.
11. Get Ready
You should be mentally prepared for a new part of your life and realize that it will be different from the one you've been through in summer. Remember to save some time for yourself, because after constant routine issues, socializing, and studying, you will need time to stay on your own and relax.
12. Set Goals
Make a list of your goals for the semester. Whether you want to start playing football or become slimmer, or have a column in your college newspaper, write it all down and don't forget to take a look at your list from time to time.
13. Handmade Decor!
Before going back to college, have some fun – you can make a DIY canvas or fridge magnet. These things can even become perfect summer gifts for your roommates or college friends.
We wish you all the best in your new year at school and hope these tips will be useful. Have fun!