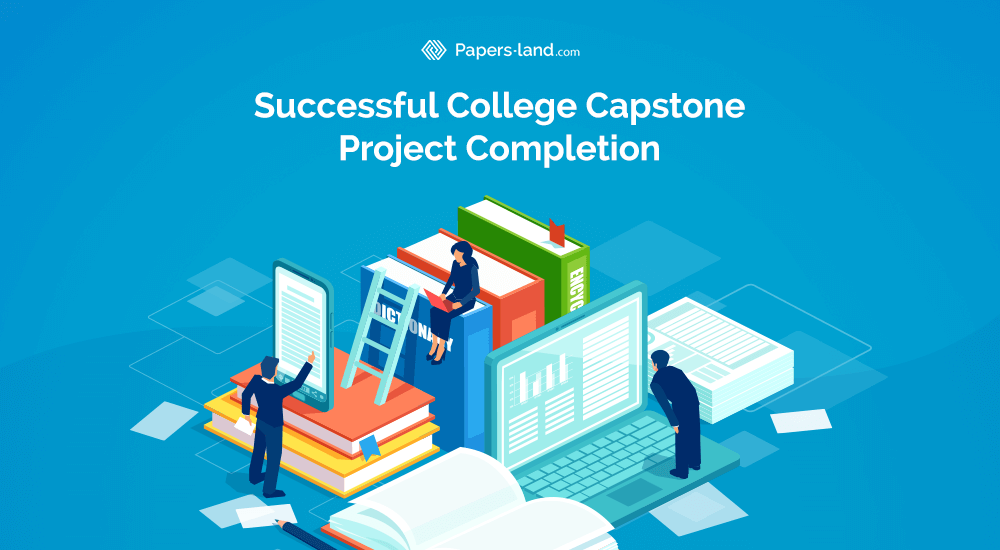 Successful College Capstone Project Completion
For the successful completion of graduate school, the great majority of master's programs require students to submit a thesis or a capstone project. In the case of capstone projects, which may have various requirements in different educational institutions, students can choose a certain idea that they have learned during the course and closely examine it.
Who is a Capstone Projects Aimed at?
As a rule, capstone projects are assigned to students who pursue their master's degree in social services, public administration, journalism, etc. This can be explained by the nature of these programs which are aimed at educating professionals. Such projects enable students to use both the knowledge and theory they gained during the course and apply it in practice.
Preliminary Stage
In order to perform a capstone project, a student needs to go through some undergraduate or graduate courses that will provide him/her with the theoretical and practical knowledge needed to develop an idea for a capstone proposal. As a rule, the classes needed to carry out a capstone project focus on research statistics, ethics, program theory, leadership, and some other necessary classes which correspond to the master's program. Additionally, most programs set a GPA requirement for the completion of a capstone project.
Capstone Proposals
Before an individual can enroll on a capstone course to start working on their capstone projects, he/she will need to hit upon a comprehensive proposal which will then be examined by a professor or instructor. As a rule, this proposal is comprised of an introductory part, theories, hypotheses, scholarly literature review, research methods, proposal alternatives, and other elements which concern the project proposal. The requirements of a capstone project may vary depending on the master's program. Thus, it is advisable to keep in touch with a program advisor to ensure that the capstone proposal meets the set requirements.
Capstone Projects Types
Capstone projects may vary. Each master's program presupposes different sets of capstone projects which students can implement in order to finish a master's program successfully. However, case studies and program evaluations are usually the types of capstone projects which are assigned to the majority of students.
How Much Time is the Students Allocated to Complete a Capstone Project?
The time which will be allocated to students for the completion of a capstone project may vary depending on the educational institution. As a rule, it will take a 10-week quarter or even two semesters and it depends on the strictness and requirements of the master's program.
If you have already registered for a graduate program and decided to undertake a capstone project, you should start formulating an idea of what you want to examine. Waiting till the last minute to research a certain problem or issue that corresponds to your graduate program can have a detrimental effect on your capstone project. You need to possess a good deal of previous research to provide a capstone project proposal.
Registering for a Capstone Project
If the capstone project is considered a separate project in your master's program, you will need to register for it. One of the requirements for undertaking a capstone project may be having Course Certificates for all other courses in your field of study. If you cannot register for a capstone course, visit your Accomplishments page to ensure you possess Course Certificates for all the other courses in your Specialization
Capstone Project Evaluation
Some capstone projects are evaluated by means of Coursera's standard peer grading system. Other capstone projects may be assessed automatically or by instructors.
In some Specializations, your final project submission defines your general grade. Other Specializations may presuppose separate grades for each part of the project.
To get a passing grade for your Capstone, you have to obtain a sufficient grade for your final project and evaluate the assigned work of your peers.
Awards and Incentives
Some Specializations may presuppose awards and incentives for students who submit top-quality Capstone Projects.